Debbie goes the extra mile and will have a Meet & Greet with the family to get to know you and what you need her to do. You will have confidence knowing your Pets are in capable loving hands while you are away.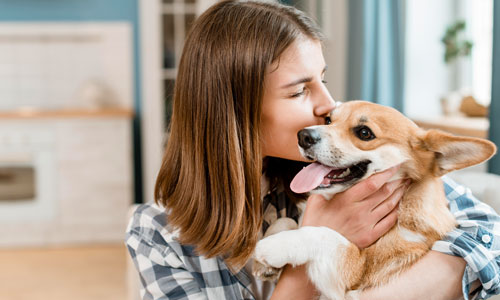 Have you missed taking Vacations because you don't want to put your dogs in a kennel, or you have chickens and can't find anyone you can TRUST to care for them?
Do you work long hours and you need someone to drop in and check on your Dog, maybe take him for a quick walk?
Are you a Horse owner and you can't find someone that understands your horse needs to be kept on a very specific schedule?
Finding a reliable Pet Sitter is just as difficult and probably much harder to finding the right babysitter for two legged children because not everyone will love your Pets like you do. They're not just Pets, but your Family Members but with more fur and a few quirks. Being able to leave town knowing your Fur Children will be on their normal schedules and routines gives you a sense of peace without the guilt being away having fun.
Finding a real solution to care for your pets you can afford is like winning the lottery. Debbie's Pet Service is a reliable, consistent caregiver of your extended family members.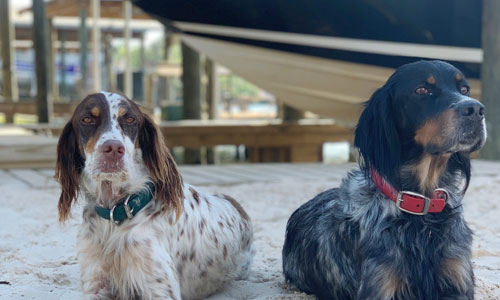 Have you ever got stuck at work late and you just can't leave the office to run home and let out your dog? It has happened to all of us and that's when you call Debbie.
Do your pets have special needs such as requiring oral medicine, or injections? Is your Pet elderly and needs to be let out more often for bathroom breaks?
Debbie is a longtime member of Pet Sitters Associates. She is also certified by
Pet Health Academy
 for first aid and CPR.
Debbie's Pet Service offers Professional Pet Sitting for Exotic Pets, Horses, Chickens, Pigs, Rabbits, Dogs and Cats in Pensacola, Florida and the Lillian Alabama area.
What's included:
Standard Pet Visits | 30 minutes
Overnight Pet Sitting | 10-12 hours
Drop In Visits
Play time
Vet Taxi Service
Dog Walking | 30 minutes
Daily Pictures and Updates via Text
Also included:
Fresh Food & Water
Cleaning Feeding Dishes
Changing litter box and cages
Poop Scooping the yard
Brushing
Hair ball pick ups
Loving & Play time
Adjusting Household lights and curtains
Mail and Newspaper pick up
Plants watered
Debbie's Pet Service understands how important keeping your pets on a regular schedule is, especially temperamental horses as well as the potential consequences when schedules aren't kept. Horses can be more of a challenge. Do you have a high maintenance horse? If you have a tricky horse that gets spooked out by strangers, have no fear.
Debbie Gowans is a former professional horse trainer that have many years of experience taking care of the most persnickety horses. Debbie also showed horses, so she understands and communicates well with pampered and demanding horses.
What's Included:
Grooming
Feeding hay, grain and supplements
cleaning water buckets
Blanketing and bandaging
Stall cleaning and turn out
Administering medicines
Light exercise
Checking stalls, gates and fences
Daily Pictures and Updates via Text
Rates available after "Meet & Greet."
What's Included:
Feeding
Cleaning water
Collecting eggs
Cleaning out cage for debris
Turning on heat lamps if needed
Fending off predators
Caring for a sick or injured chicken
Daily Pictures and Updates via Text
Debbie is a member of Pet Sitters Associates
and is certified by Pet Health Academy for first aid and CPR.
Debbie is very organized and through finding out all pertinent information regarding health history as well as favorite toys, games etc. We were able to relax and enjoy our few days away knowing our Murray was able to be at home instead of in a kennel. The pictures she sent were a great touch. We would recommend Debbie highly as someone who is knowledgeable and very caring... you will be very pleased with the personal attention she gives .
Very friendly lady and extremely patient with my critters. Petey dog and the 3 kitties were very happy to see her come and sit with them for a while. Pictures were sent at every visit . I highly recommend her to everyone.
Was nervous after not traveling for awhile and leaving our cat in someone else's care. From her initial "Meet and Greet with Bobo, Debbie eased our concerns. Very professional, competent and caring. Her wonderful updates each day gave us even more confidence we had made the right choice. Will certainly use her service again.
I am so happy for finding Debbie!!!! She is really great and professional. She does love my pets as hers. I have 2 dogs with completely different personalities and she address them accordingly. I love the fact she send many photos of my girls. I highly recommend her.
Very happy with the care my pets received from Debbie (she cared for them as if they are her own).Debbie goes the extra mile for your pets and goes above and beyond for the home owner Thank you Debbie for watching over our 2 dogs, cat and home.
I think Debbie is a wonderful choice for your pet sitting needs. She comes to my home to care for Gus my cat. He doesnt have to spend my time away in a cage or a strange place. She updates every day with pictures and messages. I recommend her without reservation and hope I will always be able to call on her when I have travel plans.